EARLY INTERVENTION · EDUCATION · EMPOWERMENT
CARING FOR A LOVED ONE WITH DEMENTIA CAN BE HARD….REALLY HARD.
As a caregiver of someone with dementia, you face many difficult situations. Normal activities of daily living such as dressing, bathing and eating can become sources of deep frustration. Handling specific and changing behaviors brings on another set of challenges that you might not have the tools to face. You often find yourself in a challenging situation with no immediate answers. You know there are resources available, but what are they? Where do you start? Who do you call? What can you afford? Navigating the complex healthcare system can be overwhelming to say the least!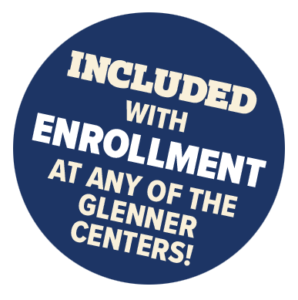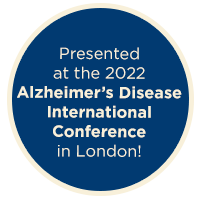 At the Glenner Centers, we know this. As a result, and in keeping with our mission to support family caregivers of loved ones with dementia, we proudly introduce GLENNERCARE™.


WHAT IS GLENNERCARE™?
GLENNERCARE™ is a virtual dementia care navigation service to provide you with professional recommendations, support and referrals from the privacy and safety of your own home.
When a challenge arises at home, don't pack up and head to the emergency room. Instead, simply pick up the phone and call in. Your GLENNERCARE™ Team of Dementia Care Specialists will triage your situation and a next course of action will be recommended. If necessary, our team can even initiate a video call with your primary care physician or specialist.
GLENNERCARE™ is not only there for you during challenging times. By working together to monitor your loved one's vital signs, our team can play a role in uncovering a potential underlying condition, therefore preventing a crisis before it happens!
WHAT ARE THE BENEFITS OF THE GLENNERCARE™ PROGRAM?
Ongoing dementia care support via phone, email and text
Peace of mind knowing that you have a dedicated care navigation team behind you (RN, MSW, Care Liaison)
Guidance on diffusing difficult dementia-related behaviors
Referrals to vetted community resources
Education on dementia care strategies and best practices
Minimize unnecessary, unwanted and expensive trips to the ER, urgent care center and/or hospital
HOW MUCH DOES GLENNERCARE™ COST?
As a non-profit organization, we aim to keep our programs as affordable and accessible as possible. Therefore, we are proud to be able to offer our specialized GLENNERCARE™ service at no cost for all our enrolled families!
"Thank you for the information you have given me. It helped me understand what it is about. I am so thankful to you and Shannon for being there during a time where I didn't know where to turn. Also, please tell Pam that she was like an angel that showed up during the time that I was losing my sanity and enrolled me into GLENNERCARE.

I can't thank you enough for all the help you have given me, my husband and my mom. Dementia/Alzheimer's is very, very bad.

Thanks, I appreciate you all!" ~Mary G.
GLENNERCARE™ is an international virtual dementia care service that provides you with resources, support and recommendations at your fingertips, when you need it, from the privacy and safety of your own home.
Why did the Glenner Centers launch GLENNERCARE™?
For 40 years, the Glenner Centers have been caring for loved ones with dementia Monday through Friday, 8:45 am-5:15 pm. We knew that our families still needed our help outside of our operating hours, so we designed a program to do just that!
Does my loved one need to be enrolled at one of the Glenner's adult day care centers to be enrolled in GLENNERCARE™?
Yes. This program is included when you enroll your loved one at any of the Glenner Centers' 3 Adult Day Centers.
How is GLENNERCARE™ different from many of the community help hotlines?
There are many helpful hotlines available in the community. These are designed to help you when you need it, primarily on a one-time basis. GLENNERCARE™ is designed to be your long-term Care Partner. Our Dementia Care Team gets to know you, your loved one, your personal situation, your loved one's health history and what works and does not work for your family.
Why do you suggest that I take my loved one's vital signs (blood pressure, heart rate)?
GLENNERCARE™ is designed to help you with everyday challenges, but it is also designed to help you avoid a crisis before it happens! By taking vital signs (recommended daily) and by notifying us of readings outside of your loved one's typical range, we can proactively help you flag a potential underlying medical condition before it becomes a problem.
How often do I have to take my loved one's vital signs?
There is no official requirement to take vital signs, but for best results, we suggest that you take your loved one's vital signs daily and alert us to any atypical readings.
I am not very technologically savvy. Will I be able to take the blood pressure readings myself?
While it may sound overwhelming at first, using the blood pressure monitor is quite simple! During your onboarding call, we will explain in detail how to use this device. Don't worry, our team is very patient and we will walk you through it every step of the way! Whenever you need a refresher, you can reach out anytime or watch the instructional video below.
Do I have to purchase a blood pressure cuff?
No, as part of your membership in the GLENNERCARE™ program, you will be provided with an FDA-approved blood pressure monitor.
My loved one lives alone. Can we still utilize GLENNERCARE™ services?
Yes, your loved one can still benefit from GLENNERCARE™, but there would need to be a responsible party established who is available to speak to our team when needed.  You would also have to have someone visit at least 4-5 times per week to help with the blood pressure readings and to check in on them.
How many times per month can I call in for help?
The GLENNERCARE™ team is here for you! You will reach a team member Monday through Friday, 9 am - 5 pm. Outside of those hours, our answering service will take a message and a GLENNERCARE™ Team Member will return your call the next business day. You will also have direct email access to our team. You can reach out anytime via email and a GLENNERCARE™ Team Member will get back to you Monday through Friday, 9 am - 5 pm.
What types of situations can your team help me with if I choose to enroll in GLENNERCARE™?
At the Glenner Centers, we know that being a family caregiver comes with many challenges. Navigating the basic activities of daily living can become difficult. Here are some examples of situations that our team can proactively help you with:
▪ Showering/bathing
▪ Dressing
▪ Eating
▪ Wandering
▪ Aggressive behaviors
▪ Activities
▪ Safety Assessments
▪ Referrals/Resources
▪ Coordination of any required Durable Medical Equipment
▪ Work with Primary Care Physician to coordinate any ordered lab tests
How much does GLENNERCARE™ cost?
GLENNERCARE™ is available at no cost to you when your loved one is enrolled at any of the Glenner Adult Day Centers
What if I am having a medical emergency?
GLENNERCARE™ is not designed to handle medical emergencies. If you find yourself in an emergency, we ask that you please call 911 immediately.
My loved one is on hospice. How can the GLENNERCARE™ program help me?
Being on hospice would not affect your ability to enroll your loved one in GLENNERCARE™. We are here to help you on your caregiving journey regardless of your loved one's enrollment in a hospice service.
How will my primary care physician know that I am part of this program?
As soon as you enroll your loved one at one of the Glenner Adult Day Centers, we mail a letter to your primary care physician to make him/her aware that you are participating in this program and to expect calls from our team.
I would like to enroll both of my parents in GLENNERCARE™. My dad has dementia, but my mom does not.
GLENNERCARE™ is available to enrolled participants at any of the George G. Glenner Alzheimer's Family Centers, Inc.® We serve individuals with Alzheimer's and related dementias; therefore, you would not be able to utilize GLENNERCARE™ on behalf of your parent without dementia.
Our team speaks 3 languages! We speak English, Spanish and Tagalog.
I am an owner/operator of a Skilled Nursing Facility and/or an Assisted Living Facility. Is GLENNERCARE™ available to my residents?
In order for any of your residents to take advantage of GLENNERCARE™ services, they must be enrolled at one of the Glenner Adult Day Centers.
Will a GLENNERCARE™ Team Member be coming out to my home to assist me?
No. The GLENNERCARE™ program is 100% virtual. All support will be provided on a remote basis via phone, email and/or video call.
Do I need to switch my loved one's physician to take advantage of GLENNERCARE™?
No. GLENNERCARE™ is an extra layer of dementia care support and has no affiliation with any physician's group.
Will participating in GLENNERCARE™ affect any of my loved one's other benefits?
No. Utilizing GLENNERCARE™ services has no impact on any other benefits your loved one may be receiving
The GLENNERCARE™ offices are located in San Diego. Do I, as the caregiver, need to live in San Diego as well?
No. Because GLENNERCARE™ is a 100% virtual service, you can live anywhere and still take advantage of this valuable program.
Who exactly will be able to call in to the GLENNERCARE™ Team on behalf of my loved one?
We take your privacy very seriously. When you enroll your loved one in GLENNERCARE™, you will be asked to provide us with specific names of authorized people. Only the people on the list will be able to speak to our team. You will also be asked to establish a personal PIN #. All callers must provide that PIN # before any discussions can begin.
For more information, please call 1-833-770-CARE (2273) or fill out the form below.
GLENNERCARE™ is not intended for emergencies. In case of emergency, please call 911 immediately.